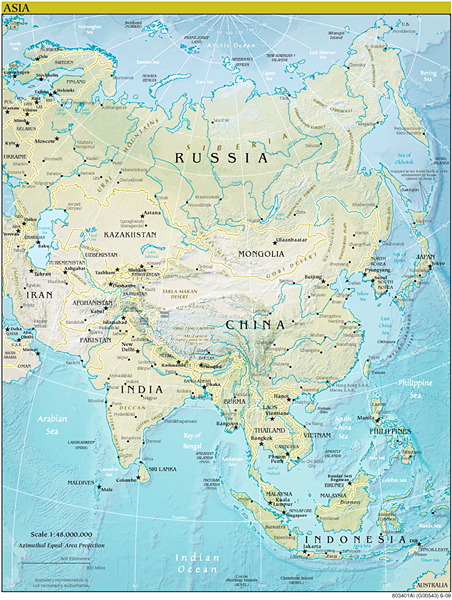 Visiting Asia is a sensory explosion. Many visitors will get hung up on visiting the sights in Asia but the best way to experience it is to let your senses soak it up. Asia is the World's largest continent and is home to the tallest mountains, the most populous nations and the largest country. It is a continent of huge contrasts with lots of energy. The more you explore Asia, the more it will reward you with new experiences you won't find elsewhere.

The following are just a few destination possibilities on the continent of Asia:

China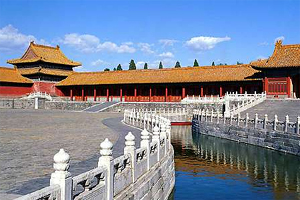 Photo by the China National Tourist Office
Most of China's iconic sights are located in and around its capital, Beijing. The Forbidden City, the Great Wall of China, the Temple of Heaven and more are located in Beijing and its surroundings. Another famous sight, the Terracotta Warriors, is located outside of Xi'an where they continue to protect the tomb of Emperor Qin Shihuang. Shanghai doesn't have the blockbuster sights but is a fast growing, dynamic metropolis which gives you an insight into the "new" China. China also has spectacular natural beauty on show at places such as the Three Gorges of the Yangzi River, the limestone hills surrounding Guilin on the Li River and the "roof of the World" on the Tibetan Plateau.
India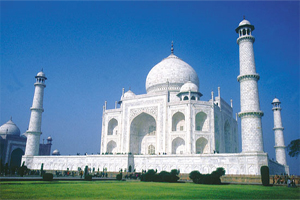 Photo by India Ministry of Tourism
"India will humble, awe, frustrate, amaze, and intimidate you -- all on the same day", says Frommer's travel guide. The thought of visiting this crowded country of one billion people often scares potential tourists but for those that get over this anxiety, India rewards with memories unlike anywhere else in the World.
Travelers to India will most likely want to visit the famous Taj Mahal in the town of Agra. After that you may want to visit cosmopolitan Mumbai, the fairytale city of Udaipur or the see the bathing ghats along the Ganges River at Varanasi. If you're in search of wildlife viewing, travel to Kanha National Park and try to catch a glimpse of a tiger or leopard.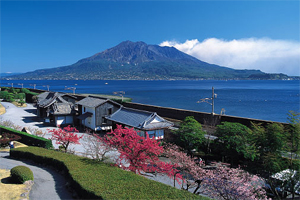 Photo by the Japan National Tourism Organization
Japan
Japan is a mixture of the West and the Far East. It is a mixture of traditional and ultra-modern. Travelers can enjoy historic temples and shrines in Kyoto, Nara or Tokyo. To experience modern Japan there is no place better than the metropolis' of Tokyo or Osaka. Japan has a natural beauty unique to its islands which can be experienced in places such as Mt. Fuji (Fuji-Hakone-Izu National Park), the Japanese Alps on Honshu or Daisetsuzan National Park on Hokkaido. Many travelers think Japan is an expensive vacation they cannot afford, but in fact travel in Japan can be cheaper than travel to Western Europe.
Multimedia Links